 Reviews
Cornell & Diehl - Cross-Eyed Cricket 2oz
one good smoke.
This stuff is great.I just finished my 1st tin and will be getting more. Taste great, nice aroma and big clouds of smoke. Check it out
G. L. Pease - Quiet Nights 2oz
some good stuff
I just recently received this tobacco and had my first bowlful. It won't be my last, I really liked it. Nice amount of nicotine and a nice taste. Nice aroma not over powering just right. Good stuff.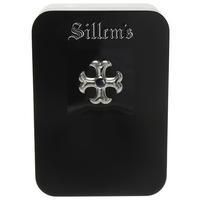 Sillem's - Black 100g
Great Stuff
I recently started back up pipe smoking after a very long hiatus. I've been trying a number of different blends,MacBaren,C&D, etc. I really like this tobacco. Not to strong,taste great and a great aroma. Will definitely be getting more...
Favorite Products
Currently there are no favorite products