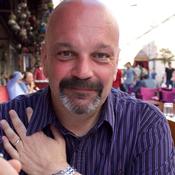 @JAMESRHARRIGAN
About Me:
Academic, author, co-host of the Words & Numbers podcast.
Reviews
Cornell & Diehl - Engine #99
Not bad, just not special
The choices we have for bulk Balkans and English blends are quite outstanding, so when I try a blend for the first time, I expect a lot. It might not be fair, but that's how it is. Engine 99 was a good enough tobacco, but there are much better options out there.
Favorite Products