 Aj C.
Badges



Reviews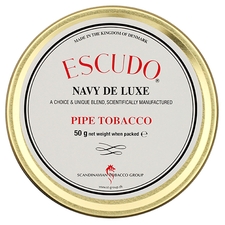 A & C Petersen - Escudo Navy Deluxe 50g
Pleasant. Inviting. comforting
Buy a tin while it lasts! This tobacco has a great tin note. I get a lot of baked goods, plum, and raisins. I've enjoy this the most in my 673KS. Mid bowl the room note takes over and it fragrances the air of Baked Goods! I would let it sit out for 30 or 45mins before folding and packing. Can't get enough. This will be my go to tobacco.
Favorite Products