 Chris F.
Badges






Reviews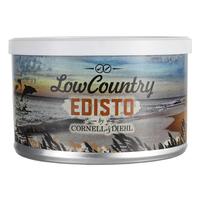 Low Country - Edisto 2oz
Stands Up with the Best
Imagine all the qualities you look for in a quality, complex, and classic straight Virginia: they're all here in spades, with bells on, bellowing from the mountain top. I cracked the tin and the note immediately recalled for me my first B&M; this is one of those blends that smells like a good pipe shop should smell. I went through the tin with a myriad of briars, a cob, and a clay, and it sits shoulder to shoulder with my Orlik, LTF, Carolina Red Flake, and even my beloved FVF. It's also going to age like a champ. Absolutely bloody delicious.
Cornell & Diehl - Chocolate Cavendish 8oz
Certain I was Going to Hate This...
As a recovering purist, who would never dream of ever stuffing a cherished pipe with any 'chocolate' (quotation marks *very* intentional there) flavoured drivel -- unless it was G.H.'s Bob's Chocolate -- I categorically, absolutely, and apologetically sit here eating my humble pie made of my ill-begotten ignorance. This stuff is bloody brilliant, especially in a cob. It's chocolate and vanilla, and you can actually taste those qualities throughout. To give it the 'complex' and 'nuanced' monikers might be stretching it slightly, but there's more complexity (particularly at the 1/3 to 1/2 points of the bowl) than one might imagine. As I say, a cob has proven to be the best medium for me, as well as an old Peterson System, but I've not been disappointed with any chamber thus far. And I've found this tobacco to be one that I keep returning to. Give it a go, and I hope you'll be as surprised as I have been.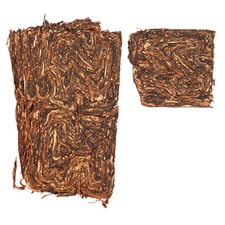 Peter Stokkebye - PS402 Luxury Twist Flake
An Outstanding VA
I'm an S.G. FVF guy, and G.H.'s Bob's Chocolate is a close 2nd (and my favourite desert tobacco); and I definitely agree with the review below in a comparison with the Lakeland VA's (I reckon due to the Zimbabwean leaf?) without the intrinsic essence. This stuff is excellent on its own and in its own right (and rite). As a recovering pipe purist (who is quite keen on rethinking all of my old biases), it honestly surprised me with the intrinsic quality of the leaf and of process. When FVF is enveloped back into the fog of unavailability (which again appears to be the case), Stokkebye's Flake -- which again must be taken on its own -- will absolutely take a place within my VA rotation, and even allow me to ration my FVF stock. I never thought there would be another VA out there that I could enjoy nearly as much as my beloved SG's and GH's. I am excited in how incorrect I was... Sweet fresh hay at first light, VA sweetness-sorcery with growing complexity at 1/3rd, a little spice and deep VA flavours on the soft palate at 2/3rds, and then I've found it starts to mellow from there onwards. Burns to a clean white ash and my pipes are also remarkably clean. It seems to benefit from a bit of drying time, but doesn't need much. Now, I'm smoking this business green as hell -- straight out of the bag from SP.com. And, don't get me wrong, it's great. But like any green VA, I reckon she'll bite you if you piss her off. So technique out the bag is paramount. But, this stuff is going to age beautifully. Have thus far smoked LTF out of a Jimmy Craig XX Ashton, an Askwith billiard, an MM cob, and my favourite Ferndown, and it's worked really well in all of them. Folding & stuffing works great for a slow burn (allow for some rest-time and relights, especially if it's green), but I've found rubbing out coarsely has been my preferred method. Have paired it with dark roast coffee blends (heavy on the cream), and, my personal favourite when smoking straight VA's, whole milk. Don't judge... No judging...
Favorite Products