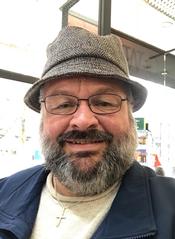 Reviews
Hearth & Home - Black House 1.75oz
English Enchantment!!
I smoked a pipe for years, mostly aromatics, but picked it back up to find my new favorite line of tobaccos. I fell in love with English and Balkin lines and haven't looked back. THIS blend so far has top billing! Naturally sweet from the Virginias in the first puff, which is creamy, elegant & pleasing. As a Latakia lover, this has enough to mingle with the Black Cavendish and Perique to create a lovely bouquet for the senses. Woody, earthy & burns cool, right down to a fine white ash with minimal relights. My new and forever baccy friend!
Cornell & Diehl - Pirate Kake 2oz
Amazing Stuff!
I've been a pipe smoker on/off for a couple decades. Have always loved the English blends due to the high Latakia and Orientals levels, which I love. After having Covid in January, I discovered some of my olfactory senses didn't completely return for certain things. Tobacco being one of them. So now only in the strongest blends am I able to sense, smell (and for some, taste). THIS one does it for me every time! Strong Latakia presence with Orientals for a rich, silky, cool smoke. Medium to strong nic hit with absolutely zero bite. It is not an all day smoke, but it IS my at least once-a-day smoke!
Favorite Products