 Reviews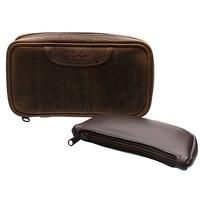 Stands & Pouches - Brigham 2 Pipe Bag with Tobacco Pouch Vintage
Good and Bad
The look and shape of this bag is great but I have found 2 issues. There is a magnet sewn into the removable tobacco pouch and the case. One of them is backwards so rather than attract it repels! Also inside the tobacco pouch the seams face out rather than in. This means 2 long seams sticking forward and creating nooks and crannies for tobacco to get stuck in. Not sure if it's a mistake or supposed to be that way.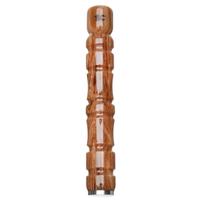 Tampers & Tools - Butz-Choquin Tamper Wood
Disappointed
I was pretty disappointed with the quality of this item. When I opened it up the pick was cheap and chunks of plastic rolled out of the inside. Felt like a $5 tamper.

Tobacco Jars - Tobacco Jar Ceramic Round (Made in Italy)
Very happy
I was very pleased with this this ceramic jar. It's very attractive on my desk and has a pretty good seal. I recently purchased a second one.
Favorite Products
Currently there are no favorite products