 1ALLSPUB
Badges



Reviews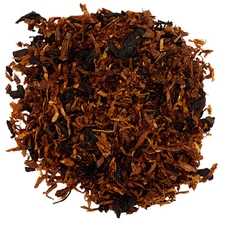 Sutliff - Frosty Mint
Not for me!
I pretty much love all things mint. Mint candies, mint tea, etc. So figured this would be something I'd like as an interesting alternative to my other regular tobaccos (or as a good blend component). Boy was I wrong! This stuff, to me, is pretty nasty! Chucked it in the trash after giving it two chances. Yuck!
Sutliff - Creme Brulee
Yes, it's that good....
Truly worthy of its high rating, Sutliff's Crème Brûlée is packed with flavor. The honey and caramel are predominant to my palette with the vanilla bringing up the rear. It's very smooth and very mellow and easy to smoke all day. It leaves a pleasant taste in the mouth once you finish a bowl that makes you want to have another sooner rather than later. Will definitely become a regular in my rotation. Highly recommended!
Cornell & Diehl - Green River Vanilla
Simply Delish
To my palate there's less of a vanilla thing going on with this tobacco (though definitely some) and more of a chocolate brownie thing. That said, it's awesome. Smooooooth, sweet, and tasty. Easy to smoke all day or a perfect after dinner smoke to give you that dessert fix without the calories or carbs.
Favorite Products