 Michael A.
Badges



Reviews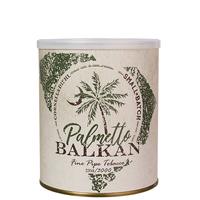 Cornell & Diehl - Palmetto Balkan 8oz
Absolutely Delicious
Have just finished my first two bowls of Palmetto Balkan. It's an exceptional morning smoke. I have never used the word delicious to describe a pipe or cigar tobacco, but this blend rates it. Very happy now that I bought 2 canisters. Would buy more, but would love for others to try it. Maybe later in the week if there is any left. Wonderful aroma and complex flavor, with no one flavor overpowering. Kudos to the blender.
Favorite Products
Currently there are no favorite products