 Reviews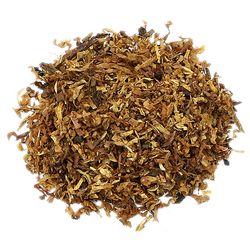 Cornell & Diehl - Three Friars
Middle of the Road
Not a bad smoke by any means, just not a favorite for me. It's pleasantly nutty, but the Perique was a little forward for my taste. Overall, not bad, but not all that exciting either.
G. L. Pease - Quiet Nights 2oz
Great relaxing smoke!
This is my new favorite tobacco. I always fancied myself as more of an aromatic smoker, but this has completely converted me to English blends. I'm still developing my palate, but what I can say of the flavor is that it is fantastic. No tongue bite and a smooth cool smoke. My spouse said the room note made him think of vanilla and boot leather. It reminds me more of a mild nice incense. I didn't want to put it down.
Favorite Products