 Reviews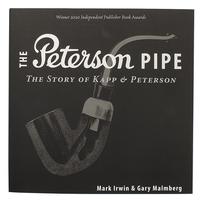 Books - The Peterson Pipe: The Story of Kapp & Peterson
Peterson Encyclopedia
This book really helps you understand how and why Peterson became such a great company. I only wish that it came in a hardcover edition.
Seattle Pipe Club - Plum Pudding Special Reserve 4oz
Great Smoke
When I opened the tin I knew this would be a great smoke. It was everything I thought it would be, tasty with a great aroma. An excellent choice.
Favorite Products
Currently there are no favorite products