 Reviews
Kramer's - Father Dempsey
Awesome
Very tasty English. I only got an ounce wishing I would have known how good it was because i would have bought a pound. Amazing price point as well!! Kramer's hit it out the park with this one. The old lady doesn't like the room note though!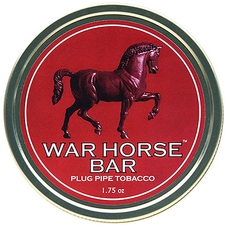 War Horse - Bar 1.75oz
Superb
This is an amazing smoke. Russ did an amazing job with it and the price point is great!! The only wish I had with it is that I could get it in bulk! It has a very distinct flavor and room note. Nicotine level is on point. Buy a tin you won't be disappointed! It seems to taste better everytime I smoke it. FYI I prefer very strong tobacco usually Bulkans, English, Kentucky Fired and Virginia's!
Favorite Products