 Reviews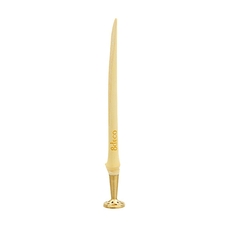 Tampers & Tools - 8deco Bamboo Tamper
Unique
Love this tamper/tool. Feels good in the hand and great ventilation when tamping. Sure beats the typical pipe tool that my buddies picked up at the store.
Stands & Pouches - Brigham 1 Pipe Bag Combo Pouch Vintage
Incredible!
this pouch is pretty great. The front pocket shown on the thumbnail above is large enough to hold a lighter, pipe tool, and extra filters. I also store an extra rubber pipe tip just in case. There is also a secondary sleeve on the back side of it that seems to be for pipe cleaners? I am not entirely sure but it fits 15-20 pipe cleaners with ease. I bought the Savinelli Bing's favorite and it fits perfectly in the zipper pouch shown. Have yet to use the tobacco pouch but seems to be of excellent quality on the inside. The only negative is the main zipper seems a little cheap. But for the price I would say it is more than worth it.
Favorite Products
Currently there are no favorite products