 Reviews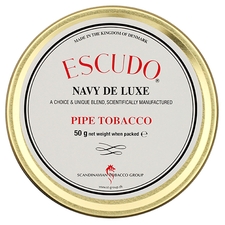 A & C Petersen - Escudo Navy Deluxe 50g
My rotation VA Per
This is my favorite VA Per and may be my favorite over all. I keep it rotation. Great presentation and fun to prepare. Takes a few delights if not careful but well worth the effort.
Wessex - Brigade Sovereign Curly Cut 50g
Tiny coins
A decent VaPer, but not my favorite. Got this quite a while back so it has some significant age to it. Upon opening noticed the paper over the tobacco was deeply stained. The coins are dark brown with hints of black. Easy to pack and light, stays lit, will bite if you work too hard. Pastry like sweetness from the VA, good steady spice note from the Per. I'm more of an Excuse fan but this is a decent smoke.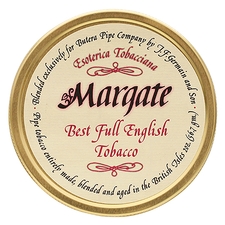 Esoterica - Margate 2oz
Nice
Got this a while back. My first English so nothing to compare it to. Like it a lot and could end up in rotation once I have some comparisons. Lots of different components all playing a role. Depending on the puff, can be sweet, tangy, spicy or smoky. Smoky wins out by the end of the bowl.
Favorite Products