 ADIOVERTI
Badges






Reviews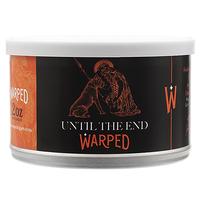 Warped - Until the End 2oz
Great for a Change
I thoroughly enjoyed this, uniquetasting (cavendished cigar leaf !) The middle to finish wine/tannic taste is real and enjoyable. Had it with Scotch and they really complimented each other. Recommended!
G. L. Pease - Maltese Falcon 8oz
Contemplative Blend
Super smooth, Smokey, sweet and dark blend. Maltese Falcon and Quiet Nights will warm your soul on cold winter nights. Humbly recommended.
G. L. Pease - Quiet Nights 2oz
Quality & Relaxing Tobacco
Great English Blend, perfect Whisky companion and a perfect relaxing night experience. Rich, Sweet and just the right amount of Smoke.
Favorite Products