 Reviews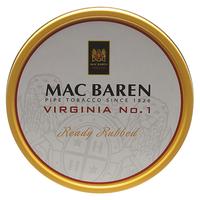 Mac Baren - Virginia No. 1 3.5oz
Outstanding!
I have been on a tour of virginia tobaccos lately. This is the third in a lineup of several and quite an eye opener. With it's mixed reviews, toothy reputation and low price point I was really not expecting anything spectacular, but I just can't leave this tobacco alone. It is all I have smoked since opening the tin. In my opinion, Virginia No1 has fallen prey to "trending opinion". Yes, it will bite you if you push it too far, so don't do that. Smoke Virginia No1 like you would any other quality virginia and it will reward you with a wonderful, sweet flavor. It really is not the fault of Virginia No1 that some viewers have not taken the time to learn how to smoke it. Try it for yourself and be rewarded.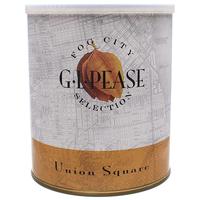 G. L. Pease - Union Square 8oz
Quite an eye opener!
This was my first experience with a pure Virginia. It was not what I had expected and yet, blissfully smooth, bready and fruity. Having to figure out how to pack a bowl with the odd flake had a learning curve, and it needed a few hours to dry out a bit. All in all a small price to pay for a simple, delicious pure virginia experience. I am grateful to have purchase a full 8 ounces of the stuff.
Favorite Products
Currently there are no favorite products