THE HOT PIPER
About Me:
Give the Tobax!
Badges


Reviews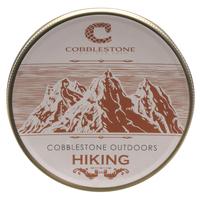 Cobblestone - Outdoors Hiking 1.75oz
Not as good as Solani 656 ABF but worth your money
It's a decent blend for the price they offer it at a good 3-5 bucks cheaper then Solani 656 aged burley flake the Tin note is amazing like fig Newtons. But the flavor of the smoke just isn't as rich and full bodied as other reviewers would you to believe. However if you plan on cellaring this the sky is the limit I'm unsure what a few years would do to this no doubt it would improve. But I have a sneaking suspicion ABF would beat it out in the end although it does have nice nicotine hit it's just not as good as ABF when it's all said and done.
G. L. Pease - Maltese Falcon 8oz
You can't go wrong with it…
A hair above great but not exceptional. It's definitely an all day smoke creamy smooth with hints of berry and lite spice. Not a unicorn but definitely not trash either. Mixes well with Gas Light and a glass Welches grape juice. An odd combo I know but if you want to push the flavor profile over the edge I this is the way!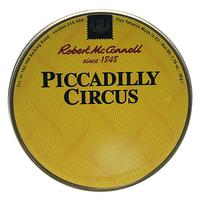 McConnell - Piccadilly Circus 50g
A unique adventure! 🙃
I didn't know what to expect with this blend but I really enjoy it! This may sound a bit odd but there is nothing it reminds me of more then peas and saffron rice! It's very Starchy, salty, savory, and yes it does somehow you heard me right convey green pea flavor notes! It's A very well behaved blend as good as anyone could hope to receive lights well, stays lit, tastes clean of any chemicals or added toppings, zero bite. It also mixes extremely well with the cigar leaf blend "Country Lawyer" by Briar Works if anyone was ever curious enough to pose that question? But for the unusual and stand out flavor profile alone it's definitely a solid buy in my book!
Favorite Products