 Reviews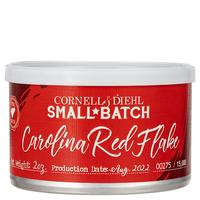 Cornell & Diehl - Carolina Red Flake 2oz
For new and established smokers a good smoke to enjoy
Cornell & Diehl don't disappoint anyone with their Carolina Red Flake. This is not your candy store or typical aromatic tobacco. If you smoke a bowl right, you WANT this as much as you are able to buy it. This is one of the smoothest, unadulterated tobacco tins you can ever purchase. If you pack your bowl right, you'll get an enjoyment no other tobacconists can provide! This is a tobacco tin worth waiting for and worth it's money X10. Wait for it and buy it up.Save it all and smoke all year long. This is the blend of Gold.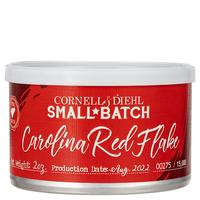 Cornell & Diehl - Carolina Red Flake 2oz
The best tobacco for a new smoker or veteran smoker
Carolina Red Flake. C&D's small batch is one of the best tobaccos for new smokers or veterans. Smooth, non-bitter, good long smooth burn if you pack it with care into your bowl. It's more mild on taste and I get wild reviews with room notes for those who don't like cigars or cigarrets. Taste is actually while mild on the palette. Hints of baked rasins on the sides of the tongue with no bite. A good mulberry rush on a fresh light, with that raisin, oak and almost roasted pumpking back notes after the first light. There's never a big mystery why this sells out so fast. One of THE best flake tobacco you can ever smoke and worthy of storing long term in your humidor for those special occasions. If you are lucky enough to buy in bulk, it would be luxurious every day smoke. 10 starts out of 5 for me. Can't get any better than this.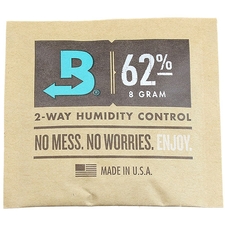 Humidification - Boveda 8g Humidity Control Packet-62%
Make sure you buy what you need
This is NOT a humidor packet. This is a CONTROL packet Make sure you know what your buying and what you are buying it for! This a fantastic packet to calibrate, it is NOT something to use to provide the humidity. Don't be a tool, know how to USE A TOOL https://bovedainc.com/store/tobacco/
Favorite Products
Currently there are no favorite products