Ken L.
Badges







Reviews
Hearth & Home - Black House 1.75oz
Comforting
Smokey, creamy, sweet. Perfect blend to relax with. Makes me feel comfortable. Sit, smoke and admire. One of my favorites!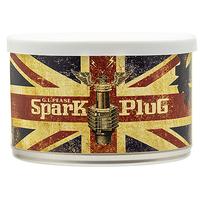 G. L. Pease - Spark Plug 2oz
GLP Groupie
Once I can get Spark Plug going properly in my bowl its my favorite tobacco. Its very finicky. Ive found it needs ample dry out time before packing. My last bowl became gummy at bowls bottom and impeded my draw. Staying lit too is an issue. Ive learned for future smokes of Spark Plug I'm going to finely cut it and dry out. The 10 or so bowls Ive enjoyed of this have been nothing short of outstanding. Lots of leather. It can be sweet too. I really enjoy it. But it can be a challenge at times.
Favorite Products