 Reviews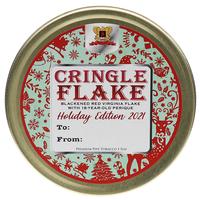 Sutliff - Cringle Flake 2021 1.5oz
Nice and Smooth
I do not leave many reviews but this one deserves it. Upon opening the tin you will be greeted with a nice spicy aroma with a subtle sweetness to add to the nuance. On the char light you will get a nice sweet tingle on the taste buds. On the retrohale you will be greeted with a nice sting followed by the lovely flavors or the aged Perique. In my opinion if you do not retrohale this blend you will not pick up everything it has to offer. Only reason I did not give 5 starts is because of the moister level upon arrival. I did have to let it sit for about 45minutes to an hour. Happy smokes and happy holidays everyone!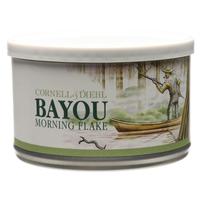 Cornell & Diehl - Bayou Morning Flake 2oz
Finally!!!
I have had issues finding the right Va/Per for me for a long time. I have finally found it. Normally I get tongue bite by Virginia blends but not this one! As others have stated it is a strong blend but the flavor profiles are on point. Being a burley blend lover this may be in my daily rotation. If you are thinking about trying it but hesitant about the strength I say just go for it. You don't know until you try it yourself.
Favorite Products