 John V.
Badges



Reviews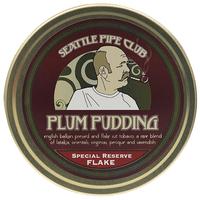 Seattle Pipe Club - Plum Pudding Special Reserve Flake 2oz
Save your money and buy the regular.
First off, these aren't flakes. These are thick slices of crumble cake. If you buy any of these SPC tin special flakes, just know that they aren't flakes right off the bat. Second, it tastes exactly the same as the regular plum pudding. There is no noticeable difference in flavor at all. Third, it's a waste of money. Basically your paying for Sutliff's ability to hype things up to a bunch of people that think they have to have all of something to flip on a Facebook trading group. Trust me when I say you can buy the regular tin or even the regular tin of the "special reserve" and only miss out on paying hype prices.
Favorite Products