 Reviews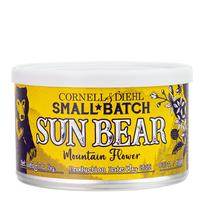 Cornell & Diehl - Sun Bear Mountain Flower 2oz
Wonderful Stuff
Top of the line Virginia/Oriental flake. It is sweet, yet robust without being too strong. I am confident that this will age incredibly.
Savinelli - Janus 2oz
Boquete
This stuff is incredible. Although it does have a slightly weird tin note, I have to say that the nicotine is at a perfect high-mid, and the taste is like a sweet savory bread roll with one or two berries in the middle. Burns incredibly well and comes in a beautiful flake/sometimes broken flake. Please try this blend, I couldn't put it down for months when I first tried it.
Favorite Products
Currently there are no favorite products