 Reviews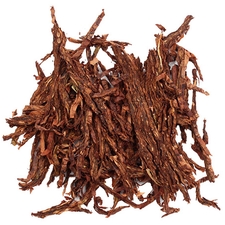 Mac Baren - Golden Extra
No fuss
Arrived perfect moisture content, out of the bag into the bowl. I did a fold and stuff into an MM Legend Cob, grouping some of the half length cuts around the outside of the bunch before loading. Then topped it with some fines . The char-light: I caught the odd scent of Turkish Izmure and the smoke was dry on the palette. This was odd because this blend does not contain Izmure, just Burley and Virginia (I looked it up). And, am pretty sure I never smoked any orientals out of this pipe. The first half of the bowl: was that same dry smoke no topping detected rather bland. Then, the smoke began to sweeten both in taste and scent. That odd incense-like quality went away. I could start to catch a hint of grass but not forward and not Burley foward either. From there, it was rather melow and enjoyable down to the bottom of the bowl but not satisfying. Likely no Dark Burley cause Dr. Nic is pretty much out of the office for this blend. One reviewer mentioned that it ghosted his pipe so, I filled the still warm cob with Lane 1Q and lit it up, yee hah! There was some very minor ghosting but, Wow! It went so well with 1Q it made for the most enjoyable bowls i've had all week. I may do that on a regual basis.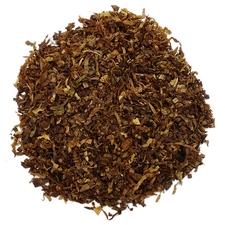 Cornell & Diehl - Old Joe Krantz Blue Label
Love it!
Wow, this is a good blend. I was trying a couple bowls of Sutliff Ready Rubbed, Match. Then I loaded a $4.99 MM Ozark Cherrywood, bent pipe with Old Joe Krantz Blue. This blend blows that stuff out of the boat. Found my Burley Blend. For the next week I'll be trying it in a cob and then some briar pots with my morning Joe.
Cornell & Diehl - Red Virginia Cavendish
Nice
First bowl, grav. feed in a Markus Fohr Cutty clay pipe. I only did half a bowl with a light tamp. Likes to expand upon lighting. Nice smooth red Virginia tang. Slow burn, cool enjoyable consistant slightly sweet taste. My only two gripes are: Blend arrived so dry was on the verge of being crumbly. Lastly, this stuff would not stay lit. Will try a light rehydration. Would reorder on taste alone. Update: took rehydration well and is behaving a bit better. I mixed in about 7% red Virginia Cavendish with smokers Pride Cherry Cavendish and added 5% Half & Half, lastly, 4% Black Vanilla Cavendish to slow down the burn made for a satisfying mix. So I'll likely keep some on hand. I suggest you buy some now while it's dry stock. You'll get close to 3 ounces worth in a 2 oz order.
Favorite Products