PIPERJOHN
Badges

Reviews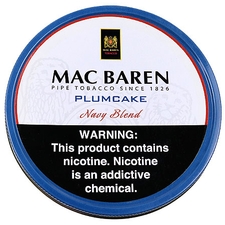 Mac Baren - Plumcake 3.5oz
Not as expected but pleasing
I purchased plumcake based on my previous positive experiences with Mac Baren tobaccos. I was expecting more of a 7 Seas aromatic experience. Not so, leaving me disappointed, but after a few more bowls I began to appreciate Plumcake for it's excellent tobacco flavor. I will continue to enjoy this blend as English and not aromatic.
Captain Black - Original 1.5oz
Uninteresting ...
I know there are many smokers who find this blend worth smoking and I suppose palate is always a significant factor in that determination. Given that, my palate found this blend lacking taste making it uninteresting to smoke. My wife, who has a good sense for tobacco aroma found the room note equally uninteresting. Halfway through a bowl with my churchwarden I began to notice a chemical taste no doubt indicative of the lower quality toppings used to make this an aromatic. There was little taste of quality aged tobacco. For a few dollars more one can get an excellent aromatic blend from such brands as Mac Baren and Davidoff. A few of my favorites are Mac Baren's 7 Seas Regular and the Scottish Blend. Davidoff's Danish Mixture is grouped in that category as well. All three of these blends provide the smoker with a pleasing quality tobacco flavor while giving off a room note that many enjoy.
Favorite Products