 Reviews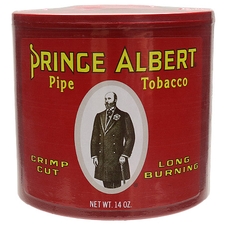 Prince Albert - Prince Albert 14oz
A Daily Favorite
My default tobacco for kicking back with a good book and a cup of coffee. It isn't fancy and it certainly isn't complex, but it's delicious and easy to smoke. It has a nutty, creamy taste with occasional glimpses of cocoa. Don't let the haters dissuade you. Every pipe smoker should try Prince Albert at some point. If you're looking for a smooth, uncomplicated Burley blend, look no further. I can smoke this all day long, and frequently do. It's easy on the mouth, has a great room note, burns down to a clean ash with minimal hassle... what more needs saying? I love this stuff, and I'll always have a can around.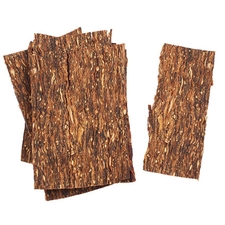 Peter Stokkebye - PS400 Luxury Navy Flake
A favorite, and a great value.
I've been smoking this stuff for years and it still has yet to wear out its welcome. Just a wonderful, even-keeled and uncomplicated Virginia/Perique flake. Perfect nicotine strength, not too much and not too little. Perfect moisture content as well. Tastes wonderful fresh, but only improves with age. Great when rubbed out, but I prefer to just fold and stuff. My only advice with this stuff is to take it slow. If you smoke it too fast, it will bite (as all Virginias will). But if slowly sipped, it is truly lovely stuff.
Favorite Products
Currently there are no favorite products