 Reviews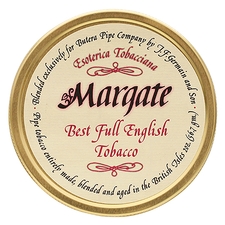 Esoterica - Margate 2oz
The absolute best
My favorite tobacco's are all from the English family, and this rises above the rest. It might not necessarily be the most traditional English, especially if you just consider the different tin-notes. This one doesn't smell and taste like a brisket in a jar, but a little more mild and sweeter. This smokes very cool, and very smoothly. It can sometimes be a bit moist when first opened, but once it's dried a little, it smokes like a dream. I love the complex, tangy, smoky sweetness, that actually seem a bit salty, which sounds odd, but round out all the harsh edges of some Englishes very, very well. It's hard to get, but it is very, very well worth it.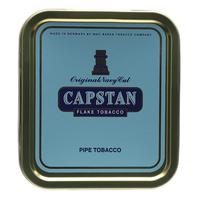 Capstan - Flake Blue 1.75oz
Tolkien Approved
I understand why Tolkien loved this one. A very smooth Virginia with a great balance of sweetness and spice. I find the room note on this one to be a little more aggressive, with a lingering smell somewhat like a combination of cigarette smoke and fresh bread. It's a great one to smoke in the fall, especially on long walks, but it'll stink up your car and clothes if you drive with it. The only difficulty is the square tin. If you don't smoke this too quick, it'll get dry on you easily. This can be solved if you just smoke through it, or if you put it all in a jar. If you haven't tried any Virginia's yet, this is a wonderful place to start.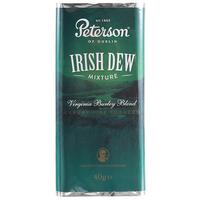 Peterson - Irish Dew 40g
Apricots and Hay
Irish Dew is a very simple, but very, very delicious Virginia Tobacco. I found it to be my favorite tobacco for summer smoking, particularly on lazy Saturday afternoons in the shade. It can tend to burn a little hot if you're not careful, so slow smoking is best. I find this to be the best tobacco I've tried that comes in pouches, and since it's so cheap, it makes a great blend to throw in a pipe roll or briefcase for odd occasions when I want a smoke. The smoke doesn't linger, and is overall very pleasant. There's a good, honey, apricot sweetness, with just a hint of spice. The room note is a lot like fresh bread and smoldering hay (maybe not the most helpful, I know but it's the best I can think of). I find that it goes delightfully well with Monkey Shoulder Scotch as well. I would love to get this in larger tins, or even bulk bags, but don't let the pouch stop you. It is well, well worth the price of admission.
Favorite Products