 James S.
Badges



Reviews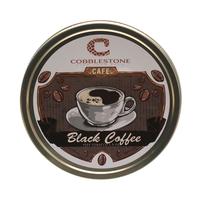 Cobblestone - Cafe Black Coffee 1.5oz
Deeeeeelicious
This tobacco might have the tastiest/lovliest tin note I've ever smelled. It isnt 'black coffee' but the smell reminds one of a cozy, comfy morning sipping on coffee. As for the taste - very good. Theres something familiar about the taste, perhaps it reminds me of other blends, but it is just so smooth and tasty, you want to savor the smoke, almost like wanting to actually sip it. The creamy topping is obvious but definitely not overpowering, and it really adds to the 'smoothness' of this blend. This tobacco is fantastic and I'll certainly buy it again.
Ashton - Gold Rush 50g
Light and Refreshing
I bought this just to see what it was like, and I am in love with it. Its a light, refreshing smoke that has that viginia-ey sweetness mixed with a touch of honey and lemon. Its a must try for anyone looking for something to smoke on a lazy spring/summer day. Will definitely be buying more!
Ashton - Winding Road 50g
Great Blend
I decided to try this after Rainy Day (which I liked a lot) and I was not disappointed. It is a very smooth smoke with a good room note. I see a lot of other people bringing up tongue bite but I had no problem with it. Just smoke it cool and slow, like any other blend. The virginia's come through nicely and their sweetness is accentuated by the caramel flavouring - but its never overpowering, its very smooth and pleasant. I got the hints of apricot the first time I smoked the blend, but I seem to lose it the more I smoke it. No problem though, just change out blends and cleanse the palate, then come back to Winding Road. All in all, very pleasant, very smooth, and a lovely smelling blend/smoke.
Favorite Products
Currently there are no favorite products