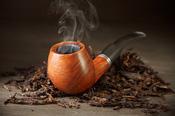 Reviews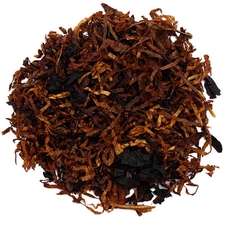 Lane Limited - 1-Q
Decent
Very light tasting with a bit of a vanilla note. Consistency of the blend I got was a bit weird, kinda reminded me of pencil shavings and an occasional twig. Tends to want to bounce back out of the pipe when I pack it, perhaps the batch I got was a bit dry. Overall a consistent decent tasting smoke, nice room note, but not much of a nicotine hit. Good for a quick 20 minute smoke outside on a hot summer evening (can't smoke in the house), no tongue bite that I've noticed even with aggressive puffing. Occasionally will spit embers on my churchwarden towards the end of the bowl (I prefer the breath method) and on occasion I get a bit of leaf into my mouth towards the end of a bowl on my Peterson System pipe. IMO is a good blend for those new to pipe smoking.
Captain Black - Original 1.5oz
Okay for OTC, but not for me.
I've been pipe smoking for about a year, so I'm not so much of a newb and don't consider myself a leaf snob either. I've been getting a burly blend and cavendish from a local cigar shop for the past year, and saw all the hype on CB and thought I'd try some out. First off, it's very sweet which should have been my first clue that this might have a bunch of PG in it, but I pushed on. Over the past week I've probably had about 10 bowls of this stuff to give it a chance. Well, today I couldn't do it anymore. First, it burns really hot if you're an aggressive smoker and I can see how someone might burn out a pipe with this stuff (sugars & PG? IDK). Second, it can gunk up your bowl and draught hole with a sticky residue. Lastly, and maybe it's just me, but I got major sinus migraine 2x this weekend after smoking this stuff, reminded me of first bad cigar I had years ago. Anyway, it's not bad, but it's not great for me either (threw it away, I don't want anymore headaches from this stuff, kinda takes away from the whole pipe smoking experience). I can only think that it's been a top seller for years because of it being OTC at drug stores for so long. On the plus side, if you're looking to build up cake quickly, this stuff will definitely do it.
Favorite Products