 Jack D.
Badges


Reviews
Tabac De La Semois - Reserve du Patron 3.5oz
Best tobacco on the planet
This is by far my favorite pipe tobacco. I have two jars of it at home. It's an everyday smoke. It's hearty and otherworldly. Must have, must try, must buy!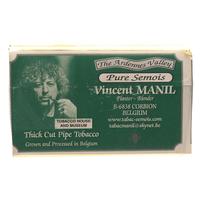 Tabac De La Semois - La Brumeuse 3.5oz
Best tobacco ever
This is my favorite tobacco. Although I enjoy the medium cut slightly more, I have nothing but good stuff to say about this brand. I have turned so many people onto it and everyone has loved it too. I can't get enough!
Favorite Products
Currently there are no favorite products