 Reviews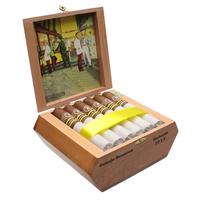 Aladino - Corojo Reserva Robusto
This, this right here
This stick starts off so flavorful, balanced. Complex flavors of stone fruits twisting into leather and cognac. I kept waiting for the second half of this stick to fall off but it kept right on trucking. I've had some Opus X's (Double Corona and Belicoso XXX) that couldn't keep up with this. May be blasphemous to some, but just my tastes. Tried one and then bought a box.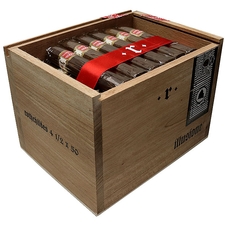 Illusione - Rothchildes Maduro
Rough burn
Friday cigar afternoon on the deck. Mild, to no wind, which can impact a light and smoke. The Illusione was second. Smoked an Aladino Corojo Reserva Robusto first and it lit and smoked magnificently. Amazing cigar by the way. Highly recommend. When I lit the Illusione, it immediately started tunneling. Tried everything to burn it evenly. Had such high hopes because of the price point. Flavor was good, but the wrapper was still charring while the filler was a 1/4 through the stick. Flavor wasn't valance because of it. I'll give it another shot sometime later and see if it redeems itself, but sorely disappointed. Four stars for flavor, but 0 stars for burn. Spent the whole smoke not enjoying it trying to get it fixed.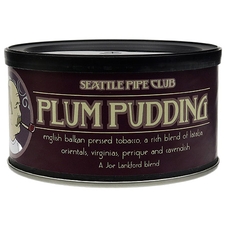 Seattle Pipe Club - Plum Pudding 2oz
Rich, complex flavor
Upon opening the can, the smell is so deceptive because it doesn't begin to hint of the delicious smoke and after taste. One I'll keep coming back to.
Favorite Products
Currently there are no favorite products