 Gary M.
Badges

Reviews
Sutliff - Revelation Match
Einstein
Now I know why this was Albert Einstein's favorite tobacco. Excellent blend all around.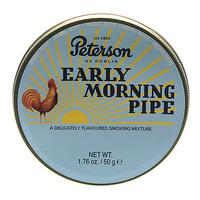 Peterson - Early Morning Pipe 50g
Now I understand
I am recently new to my pipe and I've spent much time as of late exploring different types and kinds of tobacco. After exploring aromatics, English aromatics, burleys, Va/Pers, etc., I finally decided to see what all the fuss has been about with EMP. I don't know why I didn't just start here. It instantly became one of the first tobacco's I reach for and I will enjoy this blend for as long as I've got a pipe to put it in.
Favorite Products