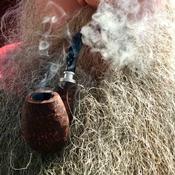 SKATUTAKEE
About Me:
Long-time cigar lover breaking out of the humidor
Badges







Reviews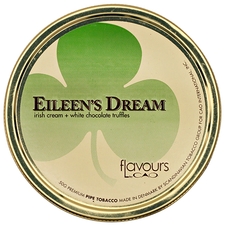 CAO - Eileen's Dream 50g
Touch of cigar leaf
Yes, the topping here is terrific, but the thing that sends this over the top for me is the use of cigar leaf. It is very well balanced but clearly present, and gives this blend a complexity I didn't expect.
Cult - Abacus 50g
Better than BRM
I like Blood Red Moon as much as the next aro fan, but if I had to pick only one Cult tobacco, it would be Abacus. It's just a bit drier (in both senses: less sweet, less moisture) and the hazelnut topping in particular complements the tobacco extremely well.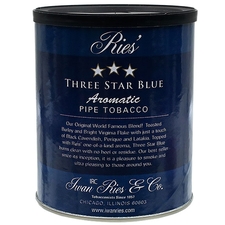 Iwan Ries - Three Star Blue 7oz
Nostalgic
I bought a tub of this out of sheer nostalgia -- back in the 1990s, I lived in Chicago briefly and bought my first humidor and a lot of cigars from Iwan Ries on Wabash. I'm still mostly a cigar guy, so take my opinions about pipe tobacco with a grain of salt, but this has quickly become one of my favorite blends. The tin aroma immediately places me in the Ries showroom. Smoked, the topping is elusive and intriguing without dominating the tobacco, which gives me a balance of toast and spice that just works for my palate. I experience no problems with bite whatsoever and this is the rare aromatic that, in my hands (and I still tend to work my pipes like cigars) burns dry to the bottom of the bowl. I'll be stocking up on this.
Favorite Products
Currently there are no favorite products