 Reviews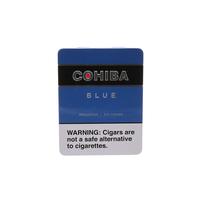 Cohiba - Blue Pequenos (6 Pack)
Clogged
These cigars taste really good and they're the right size and price for me. However I ordered two boxes of them and I'm having a lot of issues with them. The whole first tin that I opened was clogged. A few more after that have been clogged too. I probably won't be ordering them again.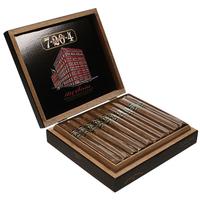 7-20-4 - 1874 Series Corona Especial
Pure Enjoyment
I'm not an expert. I smoke more pipe to bacco than cigars but I've had a few. I've had cheap ones and expensive ones. These are by far the best cigars I've ever had. They have a wonderful flavor and provide a soothing relaxing sensation that think goes great with a nice cup of coffee.
Stands & Pouches - Tobacco Pouch Humidifier
Flavor
I just started smoking a pipe this year in the summer. I'm still learning. I bought theses because i noticed that my tobacvo would get too dry and burn too hot. So I ordered a bunch of these and right off I realized i needed one of these for every so many ounces of tobacco. As I'll make up a 12 or 16 oz batch at a time. One of the benefits that I noticed was that the flavor was better. Keeping your tobacco at the right moisture level not only helps with burn rate and a cool smoke, the flavor is way better.
Favorite Products
Currently there are no favorite products