 Brad E.
Badges



Reviews
Mac Baren - HH Latakia Flake 16oz
Another Personal Favorite
As a Huge Latakia forward English blend fan, I think that this is a great mix of tobaccos that brings out the most in a Latakia Forward smoke. The Orientals are a must and add to the Latakia so well. While still getting the sweetness from the Virginia and the earthiness from the Burley. Everything about this, from the preparation of the tobacco, dry time, and the initial smoke just make for a wonderful nightcap in my book. Will be getting a pound once I smoke a few jars of other stuff for space! Sincerely a Life Long Fan of Mac Baren tobaccos.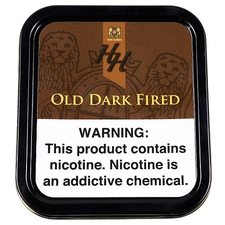 Mac Baren - HH Old Dark Fired 3.5oz
My Absolute Favorite
This has everything I want in a tobacco. By far my Favorite Blend and Company. Amazing Stuff!
Gawith Hoggarth & Co. - Dark Bird's Eye
A perfect fit for my Taste
Once I realized I was a big Fan of Dark Fired Kentucky I knew I had to give this a go. And boy, I fell in love. This is easily a top five for me and ordered more as soon as I could!
Favorite Products