 Michael D.
Badges

Reviews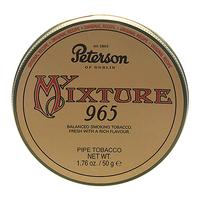 Peterson - My Mixture 965 50g
Solid Tobacco But Not Like Murrays
I smoked tons of the old Murray's 965 blend for years and it was my "Desert Island Blend". MM965 when Murrays shut down (circa 2005) somehow never recovered. Can't explain why and I have tried dozens of supposed clones. I do know the old blend used a "brown" cavendish (perhaps Burley?) not the black cavendish used in many match blends today. Loss of a great one.
Favorite Products
Currently there are no favorite products