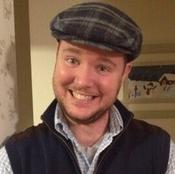 JOEMCK
About Me:
- Pilot; former winemaker/distiller; amateur woodworker - My best morning involves my deck, a cuppa coffee, my Genod, and C&D "Good Morning"
Reviews
BriarWorks - Back Down South 2oz
Very nice tobacco
If you're on the fence about purchasing this tobacco, do it. This is quickly becoming one of my favorite tobaccos. On opening the container, I was impressed with the aromas of raisin and plum, with a faint bourbon-corn-sweetness. It's a soft flake, easily broken apart. Smoking gives a soft, sweet bourbon note with soft apple and fruit tones. Definitely a smooth smoke if kept very cool. Highly recommend this product.
Cornell & Diehl - Good Morning 2oz
Nice early smoker
Mellow blend, perfect for a morning smoke with coffee. Lighter, mild flavor with little bitterness. I agree with DK Acolyte: pack loosely and smoke slowly. I'd buy in bulk if SP carried it. Quickly becoming my "go-to" smoke.
Favorite Products
Currently there are no favorite products