 Brett S.
Badges


Reviews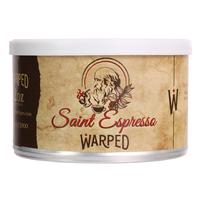 Warped - Saint Espresso 2oz
Trying This Again
I was told my review was too short and direct and not nearly wordy enough so... here we go into flights of pretense. The first most obvious thing I should point out is that this is not actual coffee, and therefore will never ever taste like actual coffee. What you have here is a blend of tobacco's that give an ephemeral sense of something similar to that brief crema on top of an espresso… you know, the oils that vanish after a minute. But never mistake tobacco for actual coffee. That would be weird. The cut of the tobacco is wonderful, as is the blend. Smoked slowly the tobacco is cool, and has those hints of some thing like coffee, but not coffee. It burns to a nice fine gray ash and it generally doesn't need much relighting. Some of the cigar leaf needs to be torn up, or balled up before loading into the pipe, but that's no big deal. This is such a subtle aromatic that I hesitate to even call it an aromatic, but the blend of tobaccos and the process they go through creates a unique flavor that can go all day. At one point when I ran out of Saint Espresso, I tried to re-create it in some fashion using C&D Espresso and John Cottons Creme, I just took the plug of John Cotton and smothered it in the C&D Espresso and closed the tin and let it sit for a while. Very quickly the plug took on and absorbed the espresso and it wasn't bad at all, definitely sweeter yet still easy to smoke, but there is no way in hell that it compares to Saint Espresso. Like I said before this stuff is great.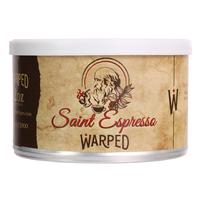 Warped - Saint Espresso 2oz
Excellent
First time around I bought six tins. Second time I bought more. Lots more. This is really great stuff.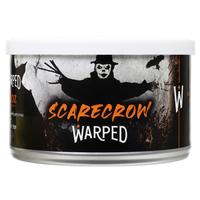 Warped - Scarecrow 2oz
Sweet and Dandy
I would agree that this starts out pretty sweet, I feel like I've only smelled that smell right on opening the tin once before, and it was a cute dumb girl vomiting skittles. However after packing a bowl and smoking it down it really mellows into a nice smoke.
Favorite Products
Currently there are no favorite products