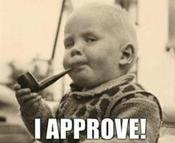 Kevin B.
Badges


Reviews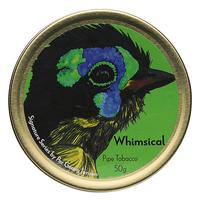 Sutliff - Whimsical
Can't believe I got any!
First- I can't believe I actually got a couple of tins! This is yet another delightful blend in this series. More fantastic tin art…and the blend itself is wonderful. I think I enjoyed it even more than the Uno. I'm now a fan of the St James Perique and it's been blended so well with Virginia's. Rich and spicy and that tangy note really lifts it. The tin note is warm and delightful bread like quality that immediately invites you to rub some out and smoke it. Be sure not to pack it too densely. It stays lit and the room note is very pleasing. A very pleasing and for me unique smoke.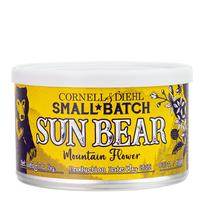 Cornell & Diehl - Sun Bear Mountain Flower 2oz
One time alert?
Skunked again. Once more the one time alert just alerts me to it being sold out…again. I'd love to try this. Revising my review: I FINALLY scored a couple of tins of this- not from here as the one time alert feature on this site comes waaaay too late to really be any use- but from another site. This really is a wonderful blend. I can see why it's popular and gets hoarded- I mean sells out so soon. It's very unique and IMHO worth the hype. I can really get the honey and a floral note- the latter is more like dried summer flowers and sweet mown hey. And then the delightful tobacco notes. It did NOT disappoint!
Favorite Products