 Reviews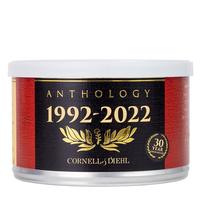 Cornell & Diehl - Anthology 1992-2022 2oz
Spicy Opening Night
Until a couple months ago I was on a quest for the perfect blend until I found mine, being C&D opening night. I've been smoking nothing but that until today when trying this blend. The look and tin note is almost exactly the same as opening night, and it tastes just like a spicy version of it to me. I'd say this is to opening night as spicy popeyes chicken is to regular; it tastes the same, only spicy. Comparing this to something like escudo or Elizabethan mixture, the perique doesn't change the flavor of the VA the same way as in those, more so just adds a bit of spice. Definitely a very good blend and I'm happy to have gotten the opportunity to get my hands on it.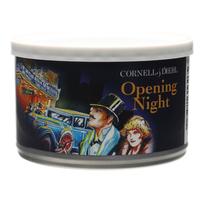 Cornell & Diehl - Opening Night 2oz
The best
I don't generally do tobacco reviews but I absolutely had to with this one. I had never heard of Opening Night and was on a quest for a good straight VA and boy, this stuff blew my mind. The first pull of the charring light I had to stop and admire how good it tasted and make sure it was real. I haven't been able to smoke anything else since getting this. I bought this along with Union Square which is also great, but didn't have an immediate "dear lord" effect on me. This straight away jumped to the very top of my list and will probably remain there. It takes the best parts of Capstan blue and Orlik and puts them together. If you're into straight VAs do yourself a favor and try this. Probably adding an 8oz to my next order.
Favorite Products
Currently there are no favorite products