 Mark J.
Badges





Reviews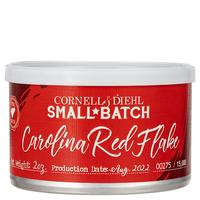 Cornell & Diehl - Carolina Red Flake 2oz
Quickly became my favorite
(2022 version) This is a tangy, medium-bodied blend of red Virginias that lives up to the billing. The taste is all Virginia to me but with some heft and body to it. More complex than a typical VA, this one is likely to please both lovers of straight VA and VAPers alike. I appreciate the lack of anything noticeably present beyond the tobacco flavors themselves, and combined with the high sugar content this year I seems as though CRF should age exceptionally well. I ordered all I was brave enough to buy!
Favorite Products