 Garrett L.
Badges

Reviews
Gawith Hoggarth & Co. - Brown Twist
Very Unique Virginia
Slightly smoky, peppery, a molasses sweetness, and a touch of an incense sort of flavor. Powerful for sure but not the most powerful I've had from G&H (that's Dark Flake Unscented). I love blending it with C&D's Perique. So rich!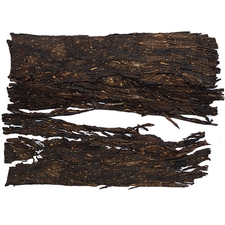 Gawith Hoggarth & Co. - Dark Flake Unscented
My Favorite Tobacco
This stuff is my absolute favorite. There's such a difference between the fire cured tobaccos from America and those that G&H also use which are from Africa. Ones not better than the other or anything like that but I tend to crave the non-Latakia smoky tobaccos from G&H. This blend is like smoking a stick of smoky, licorice flavored beef jerky that's got a little dark dark cocoa and black pepper on it. The nicotine hit is very robust, probably my favorite thing about it, honestly. I find that it's even more powerful than the Brown Bogie or brown twist sliced. It's just so damn good.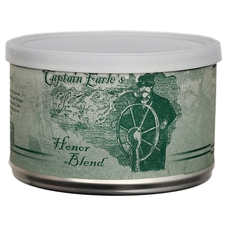 Captain Earle's - Honor Blend 2oz
Sweet and Peppery
When I want a sweet smoke (I don't really smoke any aromatics) I like this one. It has a raisiny candy like quality to it. Then as the sweetness subsides it gets peppery and the sourness of the orientals starts to emerge. I don't really detect much nicotine, medium at best. The smoke has a really nice body to it though. I've only smoked from one tin and it was only a few weeks old. I'd bet this one would get much richer with some years on it.
Favorite Products
Currently there are no favorite products