THE FRUGAL PIPE
About Me:
Entry level pipe smoker, looking to learn and share my experiences!
Reviews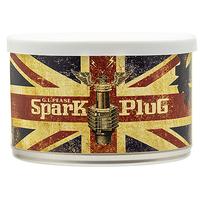 G. L. Pease - Spark Plug 2oz
A Must Have
A true tobacco lovers delight. Leathery, soapy, earthy. Really brings you back to the shop! Cuts well, cubes better than rubs.
Seattle Pipe Club - Plum Pudding Special Reserve 4oz
Did not disappoint
A unique pairing of tobaccos offering a pleasant range of flavors, from slightly fruity to an almost soapy, peppery taste. Flavor complexity grew through the burning and heat of the bowl. The plug is very easy to rub out and packs well. Sweet and citrusy in the beginning, smooth throughout. A tiny bit of spice up front in the middle of the bowl. The plum, prune flavors start to show themselves towards the bottom. The smoke stayed thick and consistent giving that pudding feel throughout the bowl. Pairs well with a red wine. A good addition to anyones rotation, or a great evening smoke!
Favorite Products