 IWGBTP
Badges

Reviews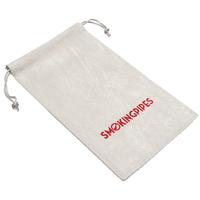 Pipe Accessories - Smokingpipes Pipe Bag Grey
These are great. Why didn't y'all start selling these sooner?
Good bags, great price. Just can't figure out why it took so long for them to be sold separately.
Tabac De La Semois - Reserve du Patron 3.5oz
Absolutely delicious!
The tin note is mostly dried fruit. There's a floral sweetness running above smooth earth-and-cigar leaf undertones. Be careful, this stuff bites hard if you smoke too fast. Pack tight as hell as dry as sand. The strength is not to be underestimated, even experienced smokers may feel the Vitamin N after a bowl or two.
Favorite Products
Currently there are no favorite products