 Nate B.
Badges

Reviews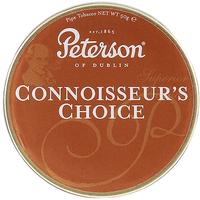 Peterson - Connoisseur's Choice 50g
Favorite Aromatic So Far!
Started out pipe smoking on aromatics, then made my way over to different english blends, va blends, burleys, va pers, etc. Wanted to give aromatics another try as I've gotten more experienced. This is a great aromatic - great room note, tin note is wonderful, and the virginia comes through really well when smoking. At this point it's not only my favorite Peterson aromatic I've tried, but my favorite aromatic in general. Will probably get another tin of it to let age for a while! Definitely recommend!
Lighters - Peterson Pipe Lighter Brown
Great Lighter!
This is my first lighter that is not just a standard cheap bic lighter or something. Super sturdy, very well made, and makes a great flame. Love the fact you can adjust the flame intensity on the bottom, too. Didn't come with any butane fuel in it, but I bought a can at Home Depot for 5 bucks and it should last a while. All in all, great lighter - no complaints here! Definitely recommend!
Two Friends - Heritage 2oz
Awesome Blend!
Tin note is very pleasing. First experience smoking this blend was what I was hoping for - a smoke on the lighter side with a pleasing aroma. Changed about midway through the bowl where I got a little more sweetness. Overall not a very strong blend in body or flavor, but this could be a great all day smoke. Might not be everyones cup of tea, but I loved it.
Favorite Products
Currently there are no favorite products