 Steve A.
Badges









Reviews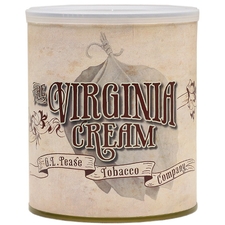 G. L. Pease - The Virginia Cream 8oz
Ok VA but great as part of a blend
This is a Virginia-first blend. As such, it should be smoked the way you would any other VA blend (i.e. slow sips from your pipe). The fresh-baked bread and grass flavors are there. Having said that, there are much better VA blends available. Also if you are into the vanilla and bourbon, there are much better aromatics as well. To bring out the flavors of the bourbon and vanilla I decided to blend Virginia Cream 50/50 with Sutliff's Black Cordial. It is a cherry/vanilla aromatic. This brought the vanilla to the front of the flavor profile with the baked bread and cherry in the middle while the bourbon was in the background. It also produced a very rich, sew, cool, and creamy smoke with great burning qualities (once lit, it burned to the bottom of the bowl without further relights). Next I tried 50/50 Virginia Cream with Sutliff's Creme Brulee. This time the caramel/bourbon were up front with the vanilla and baked bread following slightly behind. It also produced the same smoke qualities. In conclusion, as a straight up smoke I can't recommend Virginia Cream. However, in my opinion, as a blending agent, it's wonderful.
Favorite Products