UNHOLY SMOKES
Badges





Reviews
Erinmore - Erinmore Flake 50g
European Bakery
The use of burleys and virginias in this blend provide a warm and inviting, yet still bright and refreshing quality that I've found in some other blends here and there. However, this blends provides a level of that quality that's hard to match, in my opinion. It's welcoming. Warm and breast. Even buttery and with an airiness, yet complexity, that almost reminds me of walking in a european market, past an old bakery. A wonderful smoking experience, if you enjoy virginia based blends. Perfect for spring mornings with breakfast rolls and a nice french or german roast coffee.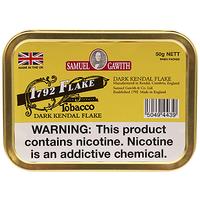 Samuel Gawith - 1792 Flake 50g
Cool Summer Countryside
Samuel Gawith shows a restraint in this blend with it's dark fireds that lets just enough of the virginias through in the flavor profile to really make this blend feel like a social gathering among old friends rather than a guided field trip of sorts. The cool brightness of the virginias is just enough to compliment the dark fired's smoky brisket flavor and mellow it out to an overall profile and smoking experience that I could only liken to sitting by the bbq, on an early summer night, in the countryside. For that very quality alone, it's one of the best in my book.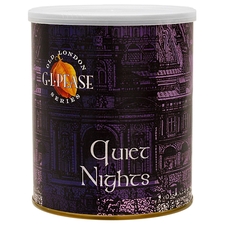 G. L. Pease - Quiet Nights 8oz
Top 3 English
This truly full bodied english is an awesome display of renowned master blender G.L. Pease's excellent blending abilities. The deepness and complexity of this blend are hard to match, to say the least. It's smooth, rich, relaxing, and above all, interesting in it's qualities. I would certainly venture to say it's one of the top three english blends you can buy.
Favorite Products