ADAMJF1998
About Me:
I was introduced to pipe smoking when I was 19. I haven't looked back since.
Reviews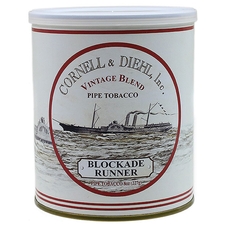 Cornell & Diehl - Blockade Runner 8oz
A little rough around the edges
Alone, smoking Blockade Runner is not as smooth as some prefer. I highly recommend pairing this tobacco with Cornell&Diehl's Autumn Evening. This will give you a wonderful rum and maple flavor.
Favorite Products
Currently there are no favorite products