 Matthew W.
Badges









Reviews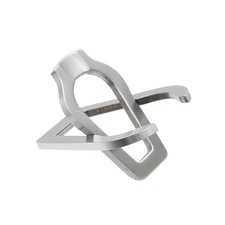 Stands & Pouches - Chrome Pipe Rest
Great value and solid stand
This stand has a nice heft and will not skate around as easily as its plastic brethren. As others have mentioned, some of the edges, particularly the front caliper "fingers," are rough and rather sharp. I used a couple small metal files, one coarse, one fine. After a few minutes the edges are much smoother. And it is steel, tested with a magnet. Width of "fingers" front edge opening: 1 inch (2.5cm) Weight: ~2.4 oz (68g)
Favorite Products
Currently there are no favorite products
Blog's Commented on
BriarWorks: The Handcrafted Factory Pipe
► Not long before this article posted I finally pulled the trigger on a BW Oom Paul C151XL that had been in my wishlist for quite some time. It's my first BW and I'm really pleased with its grain, some nice birdseyes and flame mix. Great to learn the origin story of their company, would love to read more stories like this!