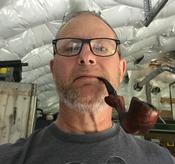 JOE H
Badges


Reviews
Gawith Hoggarth & Co. - Black & Brown
Wish it was easier to get!
Love this natural aromatic. Everything about it appealed to me. The coarse cut packs and lights easy and burns right to the end without a relight. Wonderful rich taste and room note without a trace of chemicals or artificial flavours. Just great tobacco. You pay a little more but it's worth it.i would smoke this every day if I could get it.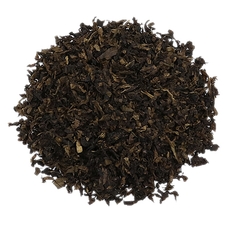 Cornell & Diehl - Autumn Evening
Definitely will buy again.
The first thing I noticed was the tantalizing pouch note. This blend is cut very fine. Proper packing requires judgement or depending on moisture it will clump together. I smoke while working outdoors and under damp conditions found it quick to form a sticky clump due to the small particle size. Under all other conditions it burns well right to the bottom with few relights. Produces a thick satisfying smoke. Each bowl the flavour starts off nice with just a touch of sweetness and maple flavour. If you savour it right to the bottom it gets truly wonderful. Non pipe smokers will compliment you on the nice aroma more often than usual. Looking forward to enjoying this on an autumn evening.
Favorite Products