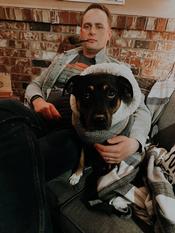 JOHNNYB
About Me:
Rating System 1- No 2- If its free 3- Mediocre, won't buy anymore 4- Good, keep some around 5- Regular rotation, will cellar large amount
Badges








Reviews
Favorite Products
Currently there are no favorite products
Blog's Commented on
A Closer Look At Aromatic Pipe Tobacco
► Wow, great article. Super informative for a new smoker. Being able to pull the thread on casings and toppings will really help me understand what I am smoking better. I also realize that as a new smoker one of the reasons I like english blends so much is because they are so easy to smoke
Cornell & Diehl – 5 Underrated Bulk Blends
► I was looking for some bulk blends to cellar for a rainy day, most of these I had seen but hadn't tried yet. I'll give them a go and then if they are as good a Jeremy says I will cellar a few pounds. Love all my CD tins.