 Reviews
Cornell & Diehl - Kelly's Coin 2oz
Strong but smooth
A very bold taste from this burley but it finished quite well.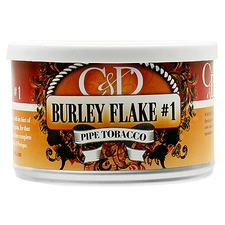 Cornell & Diehl - Burley Flake #1 2oz
This is some strong stuff!
I used to smoke cigars mainly to get that nice relaxing "head high." After moving to pipes I have been searching for a tobacco that will get me the same high. Burley #1 goes beyond the most full bodied cigar I've ever smoked. This stuff knocked me and my friend on our ass at the same time when we took a few puffs. Besides feeling like I'm falling through a black hole after 2 minutes of smoking #1, the burley taste is very enjoyable.
Favorite Products
Currently there are no favorite products